Headlines February 1, 2001

Normally, this time of year is slow in our catering business. We have been extremely fortunate to have had a busy winter both in inside sales and catered sales. We have served over 2,600 students involved with fall sports programs in Central Texas. Seven different schools in the Austin area had Rudy Mikeska's serve their fall sports banquets. We sincerely appreciate their business.
Food Networks FoodNations Program to feature Tim Mikeska next Tuesday February 6th at 8pm Central Standard Time
(program will air again at 11pm)
Click Here to see show schedule on Food Network
Chef Bobby Flay of
The Food Network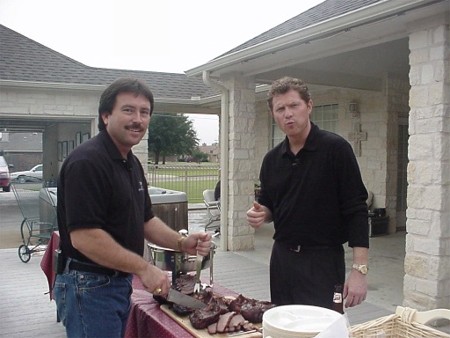 Tim Mikeska cutting some tender Beef Brisket for Bobby Flay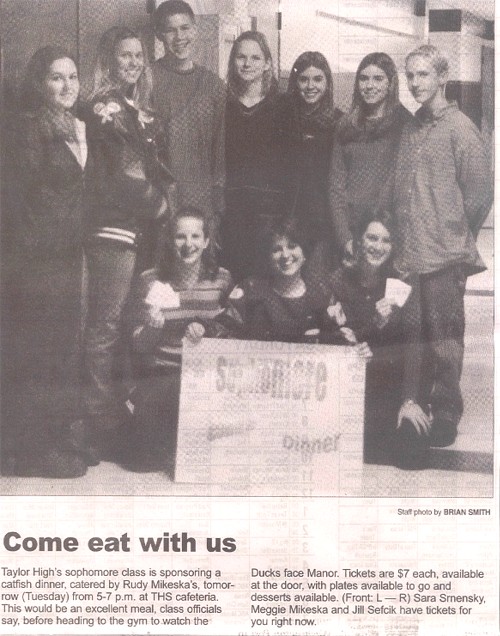 Rudy Mikeska's Bar-B-Q Inc. served over 700 plates of Farm Raised Catfish for Taylor High Schools Sophomore Class fund raiser. My daughter Meggie is shown kneeling in the middle of her friends Sara Srnensky and Jill Sefcik.
Happy 16th Birthday Meggie Mikeska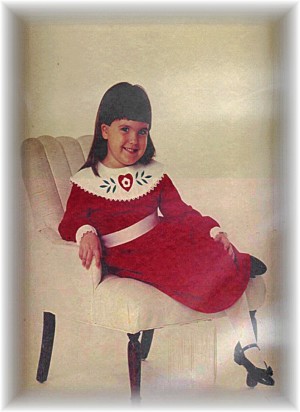 then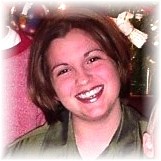 now

We are all very proud of her.....
The Vanecek Family had a little "get together" Super Bowl weekend in Dallas. We all had a great time. Our thanks go out to my cousin Mike Vanecek and his wife Jo Beth for hosting the event in their beautiful new home. To view the "edited" pictures of this party please click on the following link
Vanecek Family's Superbowl Party Pic's
Thanks,
Rudy L. "Tim" Mikeska Jr.
Diamond Inn Hamburger Count....... Tuesday's Only Total....... 14,874


Archive Highlights: 12-29-99..........Hoover Family, Rudy Sr's Prayer Garden, Uncle Maurice
Archive Highlights: 1-15-2000........ Merle Haggard's Wedding
Archive Highlights: 2-14-2000........ A Mikeska Wedding, Sheriff Ed Richards, Crockett High School Sports Banquet
Archive Highlights: 3-2-2000.......... Diamond Inn Hamburgers, More of Gerry's Wedding, BOSNIA yes or no?
Archive Highlights: 3-13-2000....... Baylor University Award, Lent Specials, SnakeShow, Meggie's Scholastic Award, Definition of "Bohemian"
Archive Highlights: 3-25-2000....... Movie at the Mikeska Home, My Children, Candy's Birthday, Military C-130 to California Catering, Some of My Aunts.
Archive Highlights: 4-9-2000.......Serving the Governor at the Capitol, Longhorn Band, Lt. Gov.Rick Perry and Timothy, Astros at Enron Field, Nolan Ryan
Archive Highlights: 4-20-2000......History of our Building, cooking a ton of beans, New Round Rock Express Stadium "Dell Diamond", SP-500 Mobile Pit smoking our famous Pork Loin
Archive Highlights: 5-1-2000.......Mr. Rudy's Grand Champion, Cooking Crawfish, Our Corporate Airplane, Picnic for 3,000,
Archive Highlights: 5-15-2000..... My Grandfather John Mikeska, Mom & Dad in the 1950's, My Dad and I in 1961, Skiing Mikeska Cousins, Bosnia Update
Archive Highlights: 6-10-2000.....San Francisco, Taylor Publishing Party, Rudy's Glazed Brick Pit/Smoker.
Archive Highlights: 6-15-2000.....Texas Barbecue Book, Keith's New McDonalds Franchise, Tribute to Matt Maddox, Bosnia Itinerary.
Archive Highlights:6-27-2000......Stephen & Angie Mikeska's Wedding, Texas A&M University's Stiles Farm Foundation Annual Bar-B-Q.
Archive Highlights:7-10-2000......BOSNIA.... my personal thoughts and my first list of pictures
Archive Highlights:7-18-2000......BOSNIA... more pictures, our July 4th Bar-B-Q at Eagle Base Tuzla, Bosnia
Archive Highlights:8-7-2000.......BOSNIA.... more pictures, BIG Redfish
Archive Highlights:8-14-2000 ......Mikeska Kids:"Wanted Poster", Rudy III and Tim making "Mikeska Brand" sausage, few more BOSNIA pictures
Archive Highlights:8-28-2000.......The "Quiet Birdmen", Mikeska's 22nd Annual Taylor International BBQ Cookoff Judges Party, Our meat selections,
Archive Highlights:9-17-2000.......Westlake High School's 1,400 guests at the Stadium, Ribs Served Hot Off The Pit, Happy Birthday Mike Vanecek
Archive Highlights:9-25-2000.......Texas National Guard Family Readiness Dinner, Soldiers Return From Bosnia, One Last Picture From Bosnia
Archive Highlights:10-3-2000......Sunbelt Rentals Catfish Buffet, Tim Mikeska....appointed to the Board of Health.
Archive Highlights:10-18-2000......Rudy Mikeska's Featured in United Airlines Hemispheres Magazine, Taylor High School "Ducks" Homecoming Lunch, Zimmerhanzel-Altman Wedding
Archive Highlights: 10-24-2000......Complete Coverage of the Zimmerhanzel Altman Wedding.
Archive Highlights: 11-1-2000......Food Network's Food Nations Program Announcement with Tim Mikeska, Texas Heritage Coalition Event at the State Capitol, Agriculture Commissioner Susan Combs visits Rudy Mikeska's Bar-B-Q.
Archive Highlights: 11-12-2000......Pictures of the Filming of Food Network's FoodNations Program with Chef Bobby Flay
Archive Highlights: 11-28-2000......Press Reports of the Food Networks "FoodNations" Program, Las Vegas Catering Pictures
Archive Highlights: 12-3-2000.......Texas Army National Guards Bosnia Homecoming Party, Tim with U.S. Senator Kay Bailey Hutchison
Archive Highlights: 1-1-2001........Christmas and New Years Wishes, City of Taylor's Christmas Party,Williamson County Judges Christmas Party

Please remember to click on my Archives Link (below left)