Headlines March 25, 2000
It's Christmas in March and it's also my wife's Birthday! Thanks for everything you do for me. (Believe me it's allot!)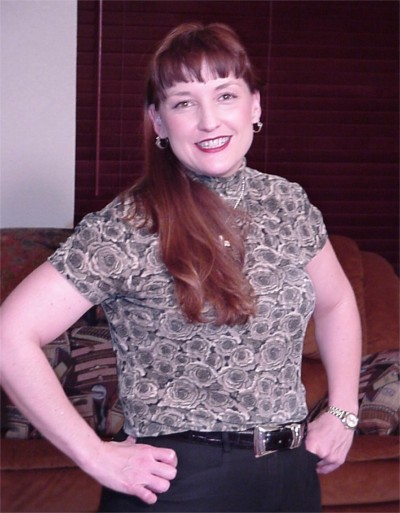 Happy Birthday Mom from Rudy, Timothy and Meggie.........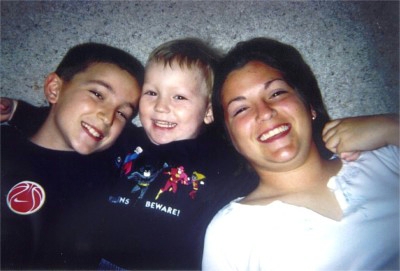 Mikeska Home Used for Movie!
The City of Taylor Economic Development Corporation recently made a movie about all the great things in our town. Our home was fortunately chosen to have scenes portrayed with our normal family activities. This scene shows Videographer Paul Thomas shooting a scene where Candy is reading Timothy a story......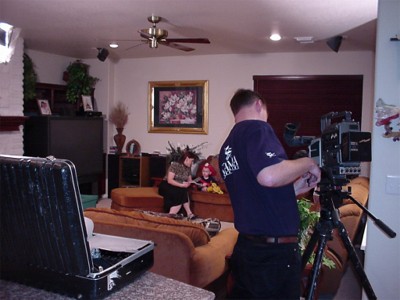 Notice Timothy has on his Fireman's Helmet & Boots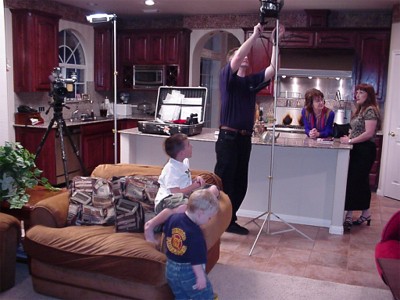 Paul Thomas is shown adjusting the lighting in our kitchen. Timothy and Rudy along with TEDC representative Linda Wentrcek and Candy wait for the next scene.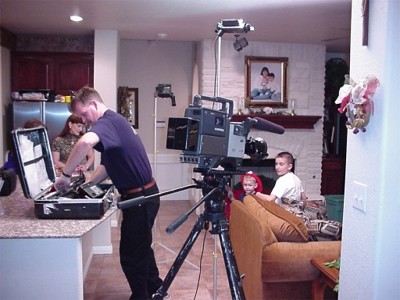 Here, Rudy is guarding Timothy from doing some major damage on that big video camera. Notice Timothy is still wearing his Fire Helmet!
Recently many visitors to this website have asked about Upscale Buffets. Yes, we have a reputation for doing these events. In fact, my Father, Rudy Mikeska Sr. started out catering "on silver" in the 1940's.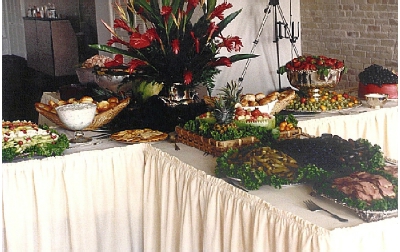 Here is an example of our formal type of buffet. All of these appointments are on sterling silver. Please call Judy at 1-800-962-5706 if you would like to discuss this type of service for your next event.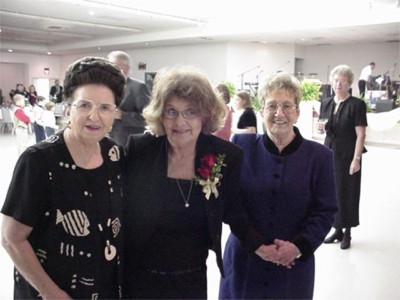 Three Sisters-in-law...... My Aunt Evelyn, Aunt Georgia, and Aunt Anna Jo.
They are the spouses of my Uncles....Louis, Maurice and Clem
Each wonderful lady had an important part in their family's success.
I have tentatively accepted the trip to Bosnia.... I appreciate all your input about this event. I will keep you informed with the details. I wanted to include a picture of Col. Dale Pyeatt (ret.) with the National Guard Association of Texas. He is responsible for this great endeavor. If I don't make it back please blame him!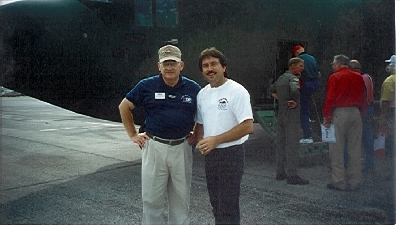 Here is the Colonel about to board a C-130 bound for California with Mikeska's Bar-B-Q as the in-flight meal. No peanuts and pretzels on this flight!!!!
Thanks,
Rudy L. "Tim" Mikeska Jr.
Diamond Inn Hamburger Count.......6th Tuesday Total....... 2,105
(I'm starting to count these in the hope that one day we can have a sign that reads.....Billions and Billions Served!).

Archive Highlights: 12-29-99..........Hoover Family, Rudy Sr's Prayer Garden, Uncle Maurice

Archive Highlights: 1-15-2000........ Merle Haggard's Wedding
Archive Highlights: 2-14-2000........ A Mikeska Wedding, Sheriff Ed Richards, Crockett High School Sports Banquet

Archive Highlights: 3-2-2000.......... Diamond Inn Hamburgers, More of Gerry's Wedding, BOSNIA yes or no?

Archive Highlights: 3-13-2000....... Baylor University Award, Lent Specials, SnakeShow, Meggie's Scholastic Award, Definition of "Bohemian"
Please remember to click on my Archives Link (below left)