In our many travels across this country we encounter some great people and we have a great time catering their events. It's always fun to cater in Las Vegas. We have done numerous events and it's always a great party. The following pictures are of the Silverton Hotels National Finals Rodeo Party.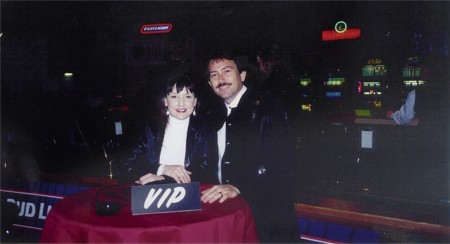 My wife Candy and I before the Pam Tillis concert in the Silvertons Showroom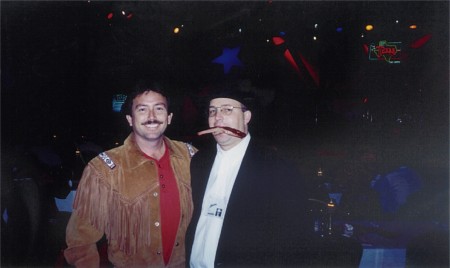 One of our "Bosses" in Las Vegas. Mr. Rex Hoover with Majestic Realty Company posing with one of my Bar-B-Q'd Pork Ribs in his mouth. Rex is a native Texan and a great friend !!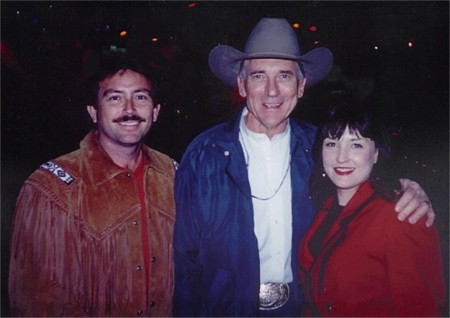 Candy and I with Mr. Billy Minick, proprietor of the famous Billy Bobs in Fort Worth Texas. (The Worlds Largest Honkey Tonk) Billy provided the country music entertainment for the NFR Party.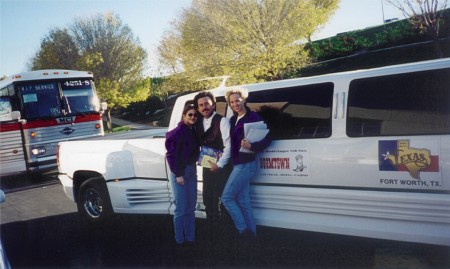 This is the only way to travel...... In a 35 foot Limo-Pick-Up Truck!!!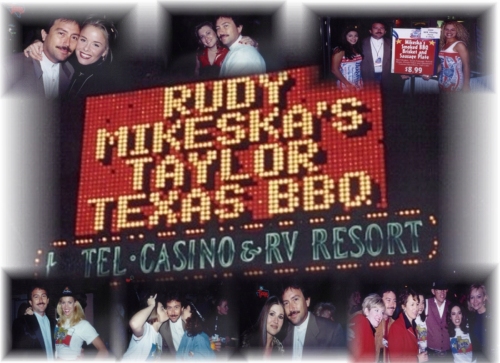 Our name in lights...... The Silverton put our company name on their large Las Vegas lighted sign. The other pictures are of a few friends we made while in Vegas.
(This catering business can have it's advantages........)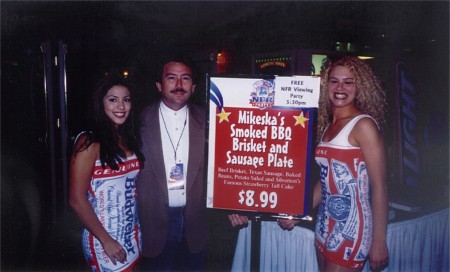 Budweiser supplied us with plenty of pretty ladies to help.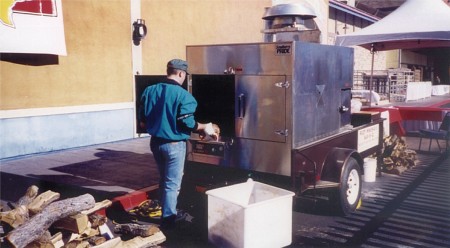 There was work to do.... here is Shawn Newsom loading our mobile pit with beef brisket.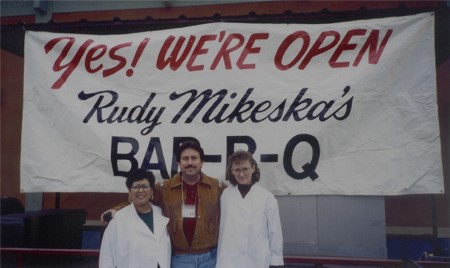 Two of the most important parts of our business..... Stella Ruiz and Vicki Stefek. They have been a part of our company for a combined 40+ years.
To return to my "News" page, please click here: Tim's Company News